Pace Worldwide Soldering and Rework Products
Arbell is proud to offer a variety of advanced electronics parts and supplies from world leader PACE, Inc. PACE Worldwide is recognized as an innovative developer of new product solutions for the electronics industry and has been since the late 1950s. PACE is known for introducing training programs for printed wire assembly repair and revolutionizing the industry with the first vacuum desoldering system. 
Buy PACE Soldering Products at Arbell
PACE is known today mainly for product solutions to make rework and repair of printed circuit assemblies easier and more convenient for the electrician or tech doing the repair work. Browse our selection of PACE soldering equipment and rework supplies below. Please let us know if you have any questions about our selection of Pace, Inc. products and we'd be happy to assist your further.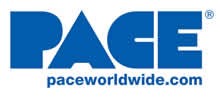 These products and more coming soon to arbell.com
Please email us for pricing and availability
customerservice@arbell.com
or call 1-888-751-5753